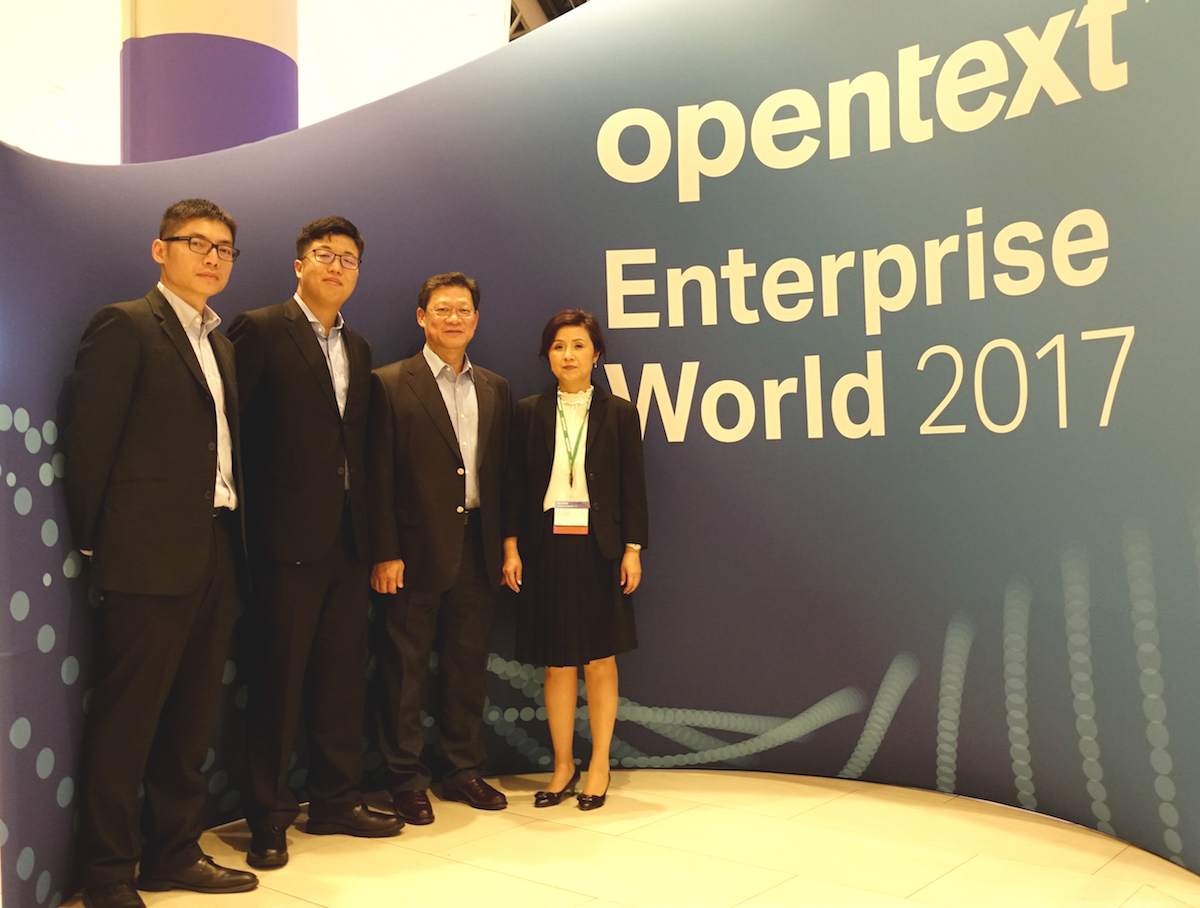 July 10-13, Metro Toronto Centre, Toronto, Canada
A team of 4 including technical and management members joined the event of which features customized tracks to meet the individual needs of all attendees in specific uses and applications of OpenText EIM platform, highlighting Customer Experience Management, Business Network, Enterprise Content Management, Business Process Management, Analytics and Discovery.
Apart from taking part in various training courses, the Greensboro team has met up with different counterparties to build up direct communications and contacts, forming an effective network to equip better for forthcoming businesses.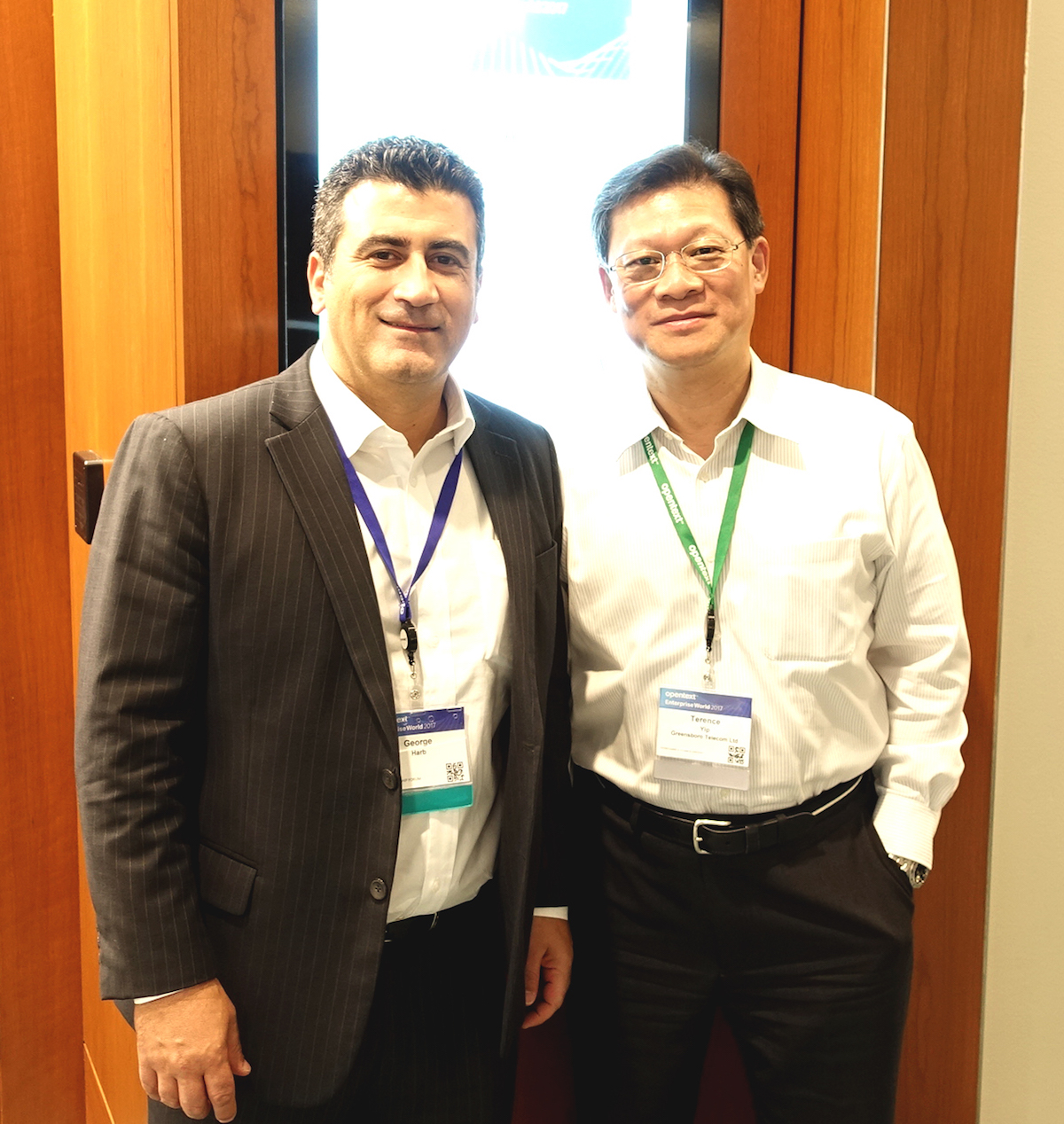 Meeting at Toronto between Mr George Harb, Director Sales, APAC Portfolio of OpenText and Mr Terence Yip, Director of Business Development of Greensboro.